Piano Winners
Dmitri Levkovich| Age 29 | Ukraine

Dmitri Levkovich, pianist and composer, has been described by the press as "…one of the truly elect, an artist with technique, a ravishing touch, sensitivity, perspective and intelligence. Seldom do these qualities come together so compellingly." Donald Rosenberg of the Cleveland Plain Dealer wrote "The competition's poet appears to be Dmitri Levkovich, who takes music-making into another realm. Everything was beautifully polished, fluent and defined."
Mr. Levkovich has won top prizes in numerous international competitions, such as Hilton Head (1st prize), Viardo (1st prize, as well as Public prize), Cleveland (Chopin Prize), New Orleans (2nd prize), and has been featured as soloist with many orchestras, including the Louisiana Philharmonic and the National Symphony Orchestra of Ukraine. He has appeared in concert in Austria, France, Canada, Chile, Japan, Israel, Mexico, Poland, United Kingdom, Ukraine and United States. Also distinguished as a composer, Mr. Levkovich received a Degree in Composition from the Curtis Institute of Music and his compositions have been performed by orchestras in the United States and in Europe. He performed a debut recital at Carnegie Hall's Weill Recital Hall in December of 2006.
Goran Filipec| Age 27 | Croatia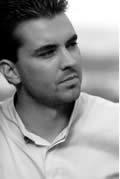 Goran Filipec, one of the most distinguished Croatian pianists, was born in 1981 in Rijeka, where he obtained primary and secondary musical education at the School of Music, "Ivan Matetich Ronigov". From 1997 to 2001 he studied piano with Marina Ambokadze and musicology at the Music Academy "Ino Mirkovich" in Lovran, under the license of the Moscow State Conservatory "P.I.Chaikovsky". His later training included postgraduate studies at Hochschule für Musik Köln with Arbo Valdma from 2003-2004, Schola Cantorum in Paris with Eugen Indijic from 2003-2006, and Zagreb Music Academy with Evgeny Zarafiants, 2006-2007. His concert engagements led him to Carnegie Hall in New York, National Concert Hall in Dublin, Salle Alfred Cortot in Paris and numerous other concert halls in Switzerland, Holland, Argentina, Brazil, USA and Croatia. Mr. Filipec has performed with several renowned orchestras, such as: Berlin Symphony Orchestra, Zagreb Philharmonic Orchestra, Ushuaia Philharmonic Orchestra, Rijeka Opera Symphony Orchestra, Dubrovnik Symphony Orchestra and the Croation Chamber Orchestra under the direction of Jorge Uliarte, Vjekoslav Sutej, Leonid Nikolaev and Pavle Despalj. His performances have been recorded and broadcast by Croatian National Television and Radio, Radio Suisse Romande and several Argentinian television and radio stations.
Alexey Kudryashov| Age 20 | Russia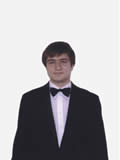 Alexey Kudryashov, born in 1988 in Moscow, finished the Moscow State College of F. Chopin and is now a student in the Moscow State Conservatory of P. Tchaikovsky in the class of the National Artist of Russia, Alexey Nasedkin. Mr. Kudryashov is a winner of international and Russian competitions. He won First Prize in the International Competition of Pianists organized by the Russian Conservatory of A. Skriabin in Paris, France. He won First Prize in the 4 all-Russia youthful competition of V. Safonov in Pyatigorsk. He gives concerts in Russia and abroad (France, Germany, Austria, the USA, Italy, Poland, Japan) and is a participant of various festivals. He has reviews of his concerts printed in the magazines Musical Life, Music and Time, in newspapers The Musical Review (Russia), in the newspaper Russian Idea (France), in the Rheinische Post, the Wiesbadener Tagblatt (Germany) and the internet newspaper of Salzburg DrehPunktKultur (Austria). His playing has been characterized as "possessing a soft, melodious sound, without false pathos … harmonious and romantic," Music and Time (Russia), January 2007. " About technical skill at such level it is not necessary to speak, it is subordinated to the purposes of interpretation," the Internet-Newspaper of Salzburg, DrehPunktKultur (Austria).
Vladimir Khomyakov| Age 24 | Russia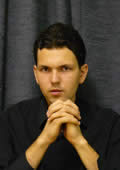 Vladimir Khomyakov, born into a musician's family, began his musical studies with his mother at the age of four. He is a graduate of the Saint Petersburg Rimsky-Korsakov State Conservatory in the piano class of Professor Alexander Sandler. He is currently a post-graduate student at the Tchaikovsky Moscow State Conservatory in the piano class of Professor Yury Martynov. He has supplemented his studies in masterclasses with great pedagogues such as Daniel Pollack, Lily Dorfman, Dmitry Bashkirov, Mikhail Voskresenskiy, Alexey Nasedkin, and Vladimir Ovchinnikov. Mr. Khomyakov was a First Prize winner of the Saint Petersburg Open Piano Competition in Saint Petersburg in 2000, the Third Prize winner and Audience Prize winner of the Anton G. Rubinstein International Piano Competition in Dresden, Germany in 2005, a diploma recipient of the Emil Gilels 90th Anniversary International Piano Competition in Odessa, Ukraine in 2006 and the First Prize winner of the ISAM International Piano Competition in Michelstadt, Germany in 2008. He performs recitals as a solo pianist and a chamber musician in Germany, Holland, Italy and Sweden and in the cities of Saint Petersburg, Moscow, Chelyabinsk and Yaroslavl in Russia. He has been recorded on CD and has performed on radio and television.
Voice Winners
Leah Crocetto| Soprano | Age 29 | USA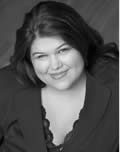 Leah Crocetto, soprano, is a first-year Adler Fellow with San Francisco Opera. As a 2008 member of the Merola Opera Program, Crocetto performed scenes as Norina (Don Pasquale) and the title role of Manon in the Schwabacher Summer Concert where she was praised for her work by San Francisco Classical Voice saying: "In thirty years of exciting discoveries, listening to each group of Merolini for the first time, I have never experienced a singer as complete and awesome as Crocetto". Crocetto has been said to have the "irresistibly penetrating voice of Birgit Nilsson, but more beautiful". She has worked with Riccardo Muti and the Chicago Symphony on the Verdi Requiem, and will perform this piece with Gustavo Dudamel and the LA Philharmonic in November 2009. Crocetto is a former member of the Sarasota Opera Apprentice Artists Program where she received the Sarasota Opera Guild Excellence in Performance award. She is a 2008 Shoshana Foundation Award winner, second place winner in the Florida Suncoast Opera Guild Competition, a former winner of the Bel Canto Foundation Competition and the Italian American Foundation Award. She was also an Anna Maria di Panni Bel Canto finalist, a Metropolitan Opera National Council District winner and Regional Finals Second Place winner.
Heidi Melton| Soprano | Age 27 | USA

Heidi Melton, soprano, a third year Adler Fellow, made her San Francisco Opera debut as Marianne in Der Rosenkavalier, appeared as Diane in Iphigénie en Tauride and created the role of Mary Todd Lincoln in Appomattox. She debuted with Opera Company of Philadelphia as Gertrude in Hansel and Gretel, sang Amelia in Un Ballo in Maschera at Opera National Bordeaux and performed the role of Mrs. Grose in The Turn of the Screw with San Francisco Opera Center at Lincoln Theater in Yountville. Ms. Melton holds a bachelor's degree from the Eastman School of Music and a master's degree from the Curtis Institute of Music. While at Curtis, she performed the roles of Lady Billows in Albert Herring, Fiordiligi in Così fan tutte, and the title roles in Alcina and Ariadne auf Naxos. She was a winner of the 2008 Sara Tucker Study Grant, the third place prize winner in the Hans Gabor Belvedere competition, a national semi-finalist at the 2006 Metropolitan Opera National Council Auditions and winner of the 2006 Mario Lanza Competition. Upcoming engagements include Elisabeth in Tannhäuser, Ariadne in Ariadne auf Naxos with Opera National Bordeaux, Chrysothemis in Elektra with Milwaukee Symphony, 2nd Maid in Elektra with the Metropolitan Opera and Ada in Die Feen with Frankfurt Opera.
Audrey Elizabeth Luna| Soprano | Age 30 | USA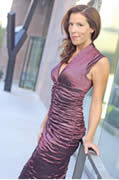 Audrey Elizabeth Luna, soprano, is engaged for the 2009/2010 season to sing Queen of the Night in Die Zauberflöte with El Paso Opera, Blonda in The Abduction from the Seraglio in a return to Hawaii Opera, Cunegonde in Candide with Toledo Opera, Gretel with Syracuse Opera and Gilda with San Antonio Opera. Concert work this season includes Vivaldi's Gloria, Brahms Requiem and Carmina Burana with the National Philharmonic and Carmina Burana with the Sioux City Symphony. Ms. Luna's 2007-2008 season included her role of The Controller in Jonathan Dove's Flight and Giulietta in I Capuleti e i Montecchi, both with The Pittsburgh Opera. She sang Queen of the Night with Opera Ontario, Juliette in Roméo et Juliette and Anne in Sondheim's A Little Night Music, both for Hawaii Opera Theatre. Ms. Luna was awarded first place in the Altamura/Caruso Competition and the Eleanor Lieber Awards, an Encouragement grant from the George London Foundation, and prizes from the Loren Zachary Competition, McCammon Competition, Jensen Competition, Elardo Competition, Liederkranz Foundation, Irma Cooper Competition, Lee Schaenen Foundation, Gerda Lissner Foundation, Giulio Gari Foundation, Bel Canto Competition, Licia Albanese Puccini Foundation, and the Metropolitan Opera National Council Auditions.
Amber Wagner | Soprano | Age 29 | USA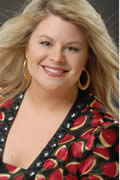 AMBER WAGNER, soprano, a second year member of the Ryan Opera Center at the Lyric Opera of Chicago, was a winner of the 2007 Metropolitan Opera National Council Auditions Grand Finals. Most recently, Miss Wagner was the recipient of a Sullivan Foundation career grant for 2009. She is also the first place winner of the Palm Beach Opera competition, winner of the Lynne Harvey Scholarship from the Musicians Club of Women and winner of the Union League Civic and Arts Foundation competition. Other awards include first place in the Palm Springs Opera Guild Competition as well as first place and "Most Promising Singer Award" in her category from the National Association of Teachers of Singing competition (Arizona Chapter). Wagner completed her Bachelor of Music degree in Vocal Performance at Grand Canyon University, under the instruction of Dr. Sheila Corley. During that period she performed the title roles in Turandot and Vanessa, as well as the Countess/Le nozze di Figaro. She made her Lyric Opera of Chicago debut in Die Frau ohne Schatten, and later appeared in Il barbiere di Siviglia (student matinees). In Lyric's 2008-2009 season, Wagner performed the role of Kate Pinkerton/Madama Butterfly.