Piano Winners 2007
RUFUS CHOI | Age 26 | Ukraine/Germany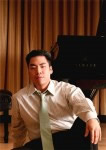 Californian Rufus Choi has always felt his American birth and Korean heritage imparted an international aura to a musical career that has found him performing in all parts of the world from childhood to the present. In addition to playing as a Yamaha Artist and guest performer on ABC, CBS, KKGO, and WQXR television and radio broadcasts, Mr. Choi's American appearances include programs at the Los Angeles Music Center, Lincoln Center, Carnegie Hall, Pasadena's Ambassador Auditorium, San Francisco's Herbst Theatre, and Savannah's Onstage in Georgia. International appearances include Austria's Salzburg Festival, concerts and master classes on Cyprus, Philomusica performances in England, the Tours festival in France, and a Göttingen Symphony Orchestra concert in Germany. Mr. Choi also appeared as a soloist with Martin Braus conducting in a recent palace concert at the world famous Herrenhausen Gardens in Hannover, Germany.
Mr. Choi has won prizes in the Rovere D'Oro International Piano Competition in Italy and in the Han Romanson International Piano Competition. He also took honors in the Parnassos International Piano Competition in Mexico, the Utrecht International Liszt Piano Competition, the Moscow International Tchaikovsky Piano Competition (with Diploma Awards in 1998 and 2002), and in the Taiwan International Piano Competition.
A graduate of The Juilliard School (BM, MM) and the Soloklassen at the Hochschule für Musik in Hannover, Germany, his teachers were Vladimir Krainev, Konstantin Sirounian, Bruce Sutherland, and Oxana Yablonskaya. Future plans include recordings in Russia for Classical Records, a performance with the Russian Chamber Philharmonic in Germany during the 2007-2008 concert season, and an appearance in a documentary on "The Life of Franz Liszt" for PBS in 2008.
Anastasia Markina | Age 29 | Russia/USA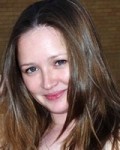 Anastasia Markina, Gold Medalist and winner of the David Katzin Award at the
1st Bösendorfer USASU International Piano Competition in 2006, was born in St. Petersburg, Russia in 1978. She started playing piano when she was almost four and won her first competition at 10. After winning the International Piano Competition in Marsala, Italy, in 1992, she entered the Rimsky-Korsakov College of Music two years later, studying there in the studio of Mary Guseva.
While at Rimsky-Korsakov College, she won first prizes at several international piano competitions, including the 1st International Maria Yudina Piano Competition, the solo and chamber music awards at the Beach of Hope International Music Festival and Competition in Dobrich-Albena, Bulgaria, and the Peter the Great Music Festival in Groningen, Holland in 1997. After receiving her diploma with honors from the College of Music, she was invited to study in the United States by Victor Rosenbaum. She then moved to the Dallas-Fort Worth area to continue her education at the University of North Texas where she is now pursuing an Artist Certificate in the studio of Vladimir Viardo. While at North Texas, she has won numerous competitions, taking the first and grand prizes at the Entergy Music Competition in Conroe, TX, in 2007, as well as honorable mention and a monetary prize at the Wideman Piano Competition in Shreveport, LA in 2003.
In 2007 Ms. Markina performed with the Phoenix Symphony and will give a solo recital at the Bösendorfer Saal in Vienna, part of her first prize winning of the Bösendorfer competition.
EVGHENY BRAKHMAN | Age 26 | Russia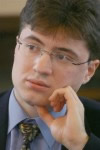 Born in 1981 in Gorkij, Russia, Evgheny Brakhman is a graduate of the Nizhny Novgorod State Glinka Conservatory where he now serves as a professor on the piano faculty. While at the Conservatory, Mr. Brakhman studied with Valery Starynin; in postgraduate classes at the Moscow State Tchaikovsky Conservatory, he was a student of Lev Naumov.
Mr. Brakhman's competition activities began in 1996 in the Concours Musical de France where he took the first prize as well as the Tarquini Prize for the best interpretation of a work by a French composer. In 1999, he won first prize in the Premio Dino Ciani at La Scala with his interpretation of Tchaikovsky's Concerto No. 1. Other prizes include one he shares with violist Daniil Grishin for the Trio di Trieste international chamber music competition in 2003, and second prize in the Scottish International Piano Competition in Glasgow in 2004. Last year, he placed first in the International Piano Competition in the Repubblica di San Marino.
Mr. Brakhman has numerous recitals and concerts among his credits. In 1997, he participated in a gala performance of the Russian Music School at the Kremlin in Moscow. He has also performed in cities throughout Russia as well as in Germany, France, Italy, Switzerland, Austria, the United Kingdom, the United States, Japan, South Korea and Israel. He has also participated in chamber music festivals in France and Italy. Mr. Brakhman has recorded two CDs for EMI, the first of which was awarded the French "Diapason d'Or."
Angel Cabrera | Age 29 | Spain

Angel Cabrera was born in Spain in 1977. After beginning piano lessons with E. Zillarbide at the age of 8, he played his first concert one year later. In addition, he recorded a performance for the Radio Nacional de España. At 18, Mr. Cabrera began studies with Aldo Ciccolini in Italy and then with F.Puchol in Madrid, where he received his Diploma Superior (with Distinction). He also was awarded a prize for the extraordinary performance of his studies. From 2000 to 2005, he undertook courses in piano performance at the Escuela de Musica Reina Sofia with Prof. G. Eguiazarova and in chamber music performance with M.Gulyas and E. Nebolsin. During this time, he played in master classes for P. Frankel, K. Zimmermann, A. Stazs, V. Margulys, B. Canino, E. Virsalazze, Alicia de Larrocha. R. Gothoni and R. Tureck.
In 2004, Mr. Cabrera played his debut to critical acclaim at the Auditorio Nacional in Madrid with the Chamber Orchestra of the Reina Sofia under the baton of J.Mena. He also has played concerts in Spain, Italy, Germany, and Austria, as well as at festivals in Freiburg, Libano, Logroño and Santande. Mr. Cabrera has recorded for the
National Spanish Radio and for Radio Televisíon Española.
Since 2005, Mr. Cabrera has been a professor of piano and an accompanist for the master classes of singer Tom Krause at the Escuela Superior de Música Reina Sofía. He is continuing his personal studies with Boris Bloch at the Hochschule für Musik in Essen.
Voice Winners 2007
Karen Slack | Soprano | Age 31 | USA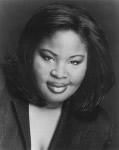 Soprano Karen Slack recently made her Carnegie Hall debut as Agnes Sorel in Tchaikovsky's Maid of Orléans, a role she performed this past summer with the San Francisco Opera. She has also interpreted Clara in Gershwin's Porgy and Bess with the Opera Company of Philadelphia and returned to the Metropolitan Opera in their production of Puccini's Turandot. Ms. Slack made her Metropolitan Opera debut as well as her international broadcast debut in the title role of Verdi's Luisa Miller. In addition, she sang Desdemona in Verdi's Otello with the Melbourne Symphony and was a guest artist at the 50th Anniversary Gala with the Santa Fe Opera.
Equally at home in the recital repertory, she has sung throughout the United States as well as in Italy and Spain. She is a former Adler Fellow with the San Francisco Opera, and has been seen with the Opera Center as Madame Arkadina in Pasatieri's The Seagull and in the final scene in Strauss' Capriccio in concert with the San Francisco Opera Orchestra. Other roles include Mimì in Puccini's La Bohème, Pamina in Mozart's Die Zauberflöte, the Countess in Mozart's Le Nozze di Figaro, and Alice Ford in Verdi's Falstaff.
A native of Philadelphia and a graduate of the Curtis Institute of Music, Ms. Slack has won numerous competitions including the Portland Opera Lieber Award, the Florida Grand Opera Competition, the Rosa Ponselle International Competition, and the George London Award. She was a 2004 Finalist in the Metropolitan Opera National Council Auditions.
David Lomelí| Tenor | Age 26| Mexico/USA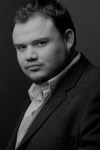 Born in Mexico City, David Lomelí is presently a member of the Domingo-Thornton Young Artist Program. A first-prize winner in both the opera and zarzuela divisions in the 2006 Plácido Domingo's Operalia, Mr. Lomelí is the first Mexican tenor and the first singer to have won both first prizes. He is a recipient of both the Plácido Domingo and Pepita Serrano scholarships, and, in 2006, he was the first-prize winner at the national tenor competition Nicolas Urcelay in Merida, Mexico.
Recently, Mr. Lomelí stepped in to replace Rolando Villazón at the Teatro de Bellas Artes in Mexico City in a gala concert to celebrate the tenth anniversary of S.I.V.A.M., Mexico's most prestigious Young Artist Development Program. Mr. Lomelí's repertory includes Alfredo in Verdi's La Traviata, Rinuccio in Puccini's Gianni Schicchi, Rodolfo in Puccini's La Bohème, Romeo in Gounod's Roméo and Juliette, Des Grieux in Massenet's Manon and the Duke in Verdi's Rigoletto. In September of 2006 he made his Los Angeles Opera debut as Count Lerma and the Royal Herald in Verdi's Don Carlos and returns to Los Angeles Opera's 2007-2008 season as Saboyano and Javier in Torroba's Luisa Fernanda and as Rodolfo in La Bohème. In June of 2007, he joins the Puerto Rico Symphony orchestra in a gala concert, with the winners of Operalia.
Mr. Lomelí studied at the Accademia de Perfezionamento per Cantanti Lirici alla Scala and has worked with Plácido Domingo, James Conlon, Bruno Rigacci, Mignon Dunn, Denise Massé, Joan Dornemann, and Anthony Manoli. He studies with César Ulloa.
Jamie Chamberlin| Soprano | Age 28 | USA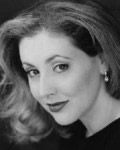 Greek-American soprano Jamie Chamberlin recently received critical praise for her portrayal of Anne Sexton in Susa's Transformations in the Merola Opera Program in San Francisco and for her Merola grand finale performance on the stage of the War Memorial Opera House. Ms. Chamberlin made her professional debut with the Los Angeles Philharmonic in 2004 singing the soprano solo in the world premiere of Esa- Pekka Salonen's Wing on Wing. The following season, she made her debuted at Los Angeles Opera as the High Priestess in Verdi's Aida and the Cretan Woman in Mozart's Idomeneo, with Plácido Domingo.
While pursuing her Master of Music degree at the University of California, Los Angeles, under the guidance of Juliana Gondek, Ms Chamberlin performed roles including Contessa di Folleville in Rossini's Il Viaggio a Reims, Lady Billows in Britten's Albert Herring, Concepcion in Ravel's L'Heure Espagnole, La Chatte in L'Enfant et les Sortilèges, Arminda in Mozart's La Finta Giardiniera, Anita in Bernstein's West Side Story, and Hesione in the West Coast premiere of Stock and Birkenhead's Triumph of Love. In October 2005 Chamberlin was a Western Regional Finalist in the Metropolitan Opera National Council Auditions.
In addition to her operatic career, Ms Chamberlin is also as a concert artist. In 2006, she sang Milhaud's Chansons de Ronsard with the Pasadena Symphony under the baton of Jorge Mester, returning the following season to perform Poulenc's Gloria and John Adams' Grand Pianola Music and, in 2008, she will sing the Soprano I solo in Mozart's C Minor Mass.
Michael Todd Simpson| Baritone | Age 29 | USA
This season, baritone Michael Todd Simpson performed the role of Silvio in Pagliacci at the Pittsburgh Opera, Palm Beach Opera, and Virginia Opera. In Seattle, he sang Marcello in Puccini's La Bohème and at Dallas Opera the Herald in Wagner's Lohengrin. Next season, he will interpret Guglielmo in Mozart's Così fan tutte, Silvio in Mascagni's Cavalleria Rusticana, and Enrico in Donizetti's Lucia di Lammermoor. Mr. Simpson also sang The Pirate King in Gilbert and Sullivan's The Pirates of Penzance at Glimmerglass Opera.
A graduate of the Seattle Opera's Young Artists Program, Mr. Simpson made his debut there as Hermann in Offenbach's Les Contes d'Hoffmann. Also a member of the Young American Artists Program at Glimmerglass, his roles there included Happy in Puccini's La Fanciulla del West and Tooley in the American premiere of Bennett's The Mines of Sulphur. Other past engagements include Norton in Rossini's La Cambiale di Matrimonio, Simone in Mozart's La Finta Semplice, and William Jennings Bryan in Moore's The Ballad of Baby Doe.
A native of Gastonia, NC, Mr. Simpson holds a Bachelor's in vocal performance from Erskine College. He earned his Master's at the College Conservatory of Music of the University of Cincinnati where he studied with Barbara Honn, and was a regional winner of the Metropolitan Opera National Council Auditions. Mr. Simpson recently won first prize in the first annual Marguerite McCammon Voice Competition and was also the recent recipient of the Sara Tucker Study Grant awarded by the Richard Tucker Foundation and the Richard F. Gold Career Grant.