Piano Winners
Mariya Kim | Age 26 | Ukraine/Germany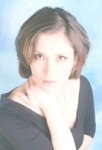 Mariya Kim has just returned from Seoul, Korea, having won First Place in the 2008 Seoul International Music Competition. In 2007, she won First Place in the "XVII Concorso Internationale per Pianoforte e Orchestra Citta di Cantu" (Italy) and was a prizewinner of the Busoni International Piano Competition in Bolzano, Italy.
From 1987-1998, Ms. Kim was a student at the Music School in Sevastopol, Ukraine. From 1998 to the present she is a student of Professor Vladimir Krainev at the Hochschule für Musik & Drama Hannover.
Ms. Kim has won First Prize in many competitions. In 1996, she won First Prize at the Vladimir Krainev International Piano Competition. In 2001, she won First Prize at the International piano competition "In Memory of V. Horowitz". In 2002, she won First Prize at the International Piano competition in Patras, Greece. In 2004, she won First Prize at the "Piano Campus" International Piano Competition in France and First Prize at the VI Paderewski International Piano Competition in Poland. In 2005, she won First Prize at the Concorso Internazionale Pianistico "Scriabin" in Italy, First Prize at the XVII Concorso Internationale "Camillo Togni" in Italy and a Scholarship from the Yamaha Music Foundation in Europe. In 2006, she won First Prize at the China Shenzhen International Piano Concerto Competition and was the winner of the International Piano Competition "Maria Callas Grand Prix" in Greece.
Anastasia Markina | Age 29 | Russia/USA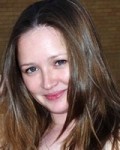 Born in St. Petersburg, Russia, Ms. Markina started playing piano when she was almost four years old, winning her first competition six years later. Her first teacher, Tatyana Shrago, led her to win her first international piano competition in Marsala, Italy in 1992.
After graduating from Music School, Ms. Markina took lessons with Alexander Mndoyants and Maria Mekler. In 1994, she entered the Rimsky-Korsakov College of Music where she studied for four years in the studio of Mary Guseva, student of Pavel Serebryakov. While there, she won several international piano competitions, including First Prize at the First International Maria Yudina Piano Competition, First Prize in solo and First Prize in chamber music at the Beach of Hope International Music Festival and Competition in Dobrich-Albena, Bulgaria, and was one of the three prize winners at the Peter the Grreat Music Festival in Groningen, Holland in 1997.
After receiving her diploma with honors from the College of Music, she was invited to study in the United States by Victor Rosenbaum, well-known teacher and pianist, and director of the Longy School of Music in Cambridge, MA. In 1999, she moved to the Dallas-Forth Worth area to continue her education at the University of North Texas in the studio of Prof. Vladimir Viardo (Gold medalist of the 1973 Van Cliburn International Piano Competition).
While studying at UNT, she continued winning competitions in the United States, including First Prize at the San Angelo Sorantin International Music Competition, First Prize at the First Bösendorfer International Piano Competition, First and Grand Prize at the Young Texas Artist Music Competition, and Second Prize at the First José Iturbi International Music Competition. In November, 2005, she performed Rachmaninoff's Rhapsody on a Theme of Paganini with the San Angelo Symphony under Hector Guzman. In January, 2007, she performed the Ravel Piano Concerto in G with the Phoenix Symphony under Lawrence Golan. Her upcoming performances include solo and orchestra appearances in the United States, Mexico and Austria. She is currently pursuing her Artist Certificate Diploma.
Tommaso Cogato | Age 27 | Italy/Spain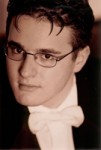 "Tommaso Cogato came through Jofre Theater like a cyclone, with verve, energy, and musicality." Praised by the Spanish press, Tommaso Cogato made his international debut after winning the "Ciudade de Ferrol" International Piano Competition.
Cogato's great musicality, together with his unique technical and expressive skills, allowed him to stand out in national and international competitions, also as finalist in the José Iturbi International Music Competition in the year 2007. He has appeared at the Santa Fiora International Music Festival, "Amici della Musica" of Vicenza, "Giovanni Paisiello" Association in Lucera, "Accademia Chigiana" in Siena, and the Meyerson Symphony Center, Sala "Joaquin Turina" and Sala de la Maestranza in Seville, Spain.
Cogato starte his piano studies at the Vicenza Conservatory at the age of nine and completed with full grades, honors, and an honorable mention at the Monopoli Conservatory under the guidance of Benedetto Lupo. In addition, Cogato studied under Sergio Fiorentino, François-Joel Thiollier and Lazar Berman.
After winning a prestigious scholarship, Mr. Cogato studied four years at the Southern Methodist University under the guidance of the Spanish pianist Joaquin Achucarro.
He currently lives in Spain, teaching and concertizing both as soloist and chamber musician.
Stepan Simonian | Age 26 | Russia/Germany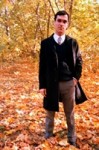 Born in Moscow, Mr. Simonian made his concerto debut with The Moscow Chamber Orchestra at the age of twelve. He graduated from the Moscow Tchaikovsky Conservatoire in 2004. In 2005, he won the First Prize in the Virginia Waring International Piano Competition (formerly Joanna Hodges) in the US.
Mr. Simonian began his piano studies at the age of five and his first teacher was his grandfather, artistic director and chief conductor of Alexadrov's Red Army ensemble. At the age of seven he entered the renowned Central School of Music in Moscow where his teachers were Siavush Gadijev and Yuri Slesarev. During his school years he won Third Prize at the Stephane Elmas Piano Competition organized by the Swiss Stephane Elmas Foundation and the "Most Promising Young Talent Prize" at the Young Concert Artists International Piano Competition in Tunbridge Wells, UK.
In 2000, Mr. Simonian entered the Moscow Tchaikovsky Conservatory and studied piano with Pavel Nersessian and chamber music with Nina Kogan. One year later he began private lessons with Armen Babakhanian. While he was a student at the conservatory, he won Second Prize in the Yerevan Piano Competition which was dedicated to the 1700 Anniversary of Christianity in Armenia.
Upon graduation from the Moscow Tchaikovsky Conservatoire, Mr. Simonian gained an entrance award for postgraduate study at the Hochschüle für Musik und Theater in Hamburg. Based in Hamburg ever since, Stepan has already given some notable performances in the US, Russia and throughout Europe. He played at the Bolshoi Hall of Moscow Tchaikovsky Conservatoire with The Moscow Chamber Orchestra under Constantine Orbelian, at the Moscow International House of Music and most recently made his Carnegie Hall, Weill Hall solo debut in January, 2006. In the summer of 2006, he was a semifinalist in the Gina Bachauer International Piano Competition and in May, 2007, won First Prize in the Elise Meyer Wettbewerb competition in Hamburg.
Mr. Simonian has performed in Duke's Hall of the Royal Academy of Music, London, the McCallum Theatre in Palm Springs, California, the Kleiner Saal, Laeiszhalle, Hamburg, the Bolshoi Hall of the Moscow Tchaikovsky Conservatoire and the Palau de Musica in Valencia.
Chetan Tierra | Age 24 | USA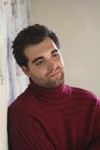 Critically acclaimed for his "warm tone" and "soulful manner", (Times-Picaynne, New Orleans), emerging young American pianist Chetan Tierra has been seen on concert stages in North America and Europe since the age of six. He holds prizes in over twenty competitions, including First Prize and Gold Medal at the Eighth California International Young Artists Competition.Mr. Tierra won First Prize at the Twenty-Eighth Frinna Awerbuch International Piano Competition and Second Prize at the Eighteenth New Orleans International Piano Competition. He was featured on Italy's "teleblu" TV channel as well as on WCLV and KUSP radio stations.
Among many performances, Mr. Tierra made his Carnegie Hall debut in November, 2006, where the NY Concert Review Magazine called his performance "magnificent" and he was labeled as "the real deal." Other noteworthy performances include appearances with the Louisiana Philharmonic, the Santa Cruz Symphony, the Cleveland Institute of Music Orchestra and the TSO Orchestra at the Brevard Music Festival. He gave follow-up performances at Carnegie Hall and with the Louisiana Philharmonic in October of 2007.
Mr. Tierra gives most of his credit to current teacher and world class pianist, Antonio Pompa-Baldi, and his gifted former teacher, Hans Boepple. Mr. Chetan is currently working on his Artist Diploma from the Cleveland Institute of Music.
Yevgeniy Milyavskiy | Age 23 | Belarus/USA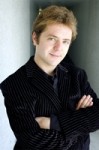 Mr. Milyavskiy began his piano studies at the age of three. His first orchestral debut was at age eight with the Belarus State Chamber Orchestra in Minsk. Coming to the United States in 1994, he has pursued an active performance career.
Mr. Milyavskiy has participated in numerous festivals such as the International Chopin Piano Symposium, Aspen Music Festival, AIMS in Graz, Tanglewood Music Festival and the Spoleto Music Festival.
Mr. Milyavskiy has performed internationally on the Radio Suisse-Romande, Radio KUSC in Los Angeles, in Covent Garden, London, and at the Franz Liszt Museum and Conservatory in Budapest. He has played in Germany, Israel and numerous venues in California and around the United States.
He is a prize winner in the southern Missouri International Piano Competition, the Los Angeles Franz Liszt International Piano Competition, and is an ASCAP Lieber & Stoller Award Winner.
Since 1998, he has studied with Professor Daniel Pollack, receiving a B .M. in music from the USC Thornton School of Music where he is now completing his M.M. in piano performance. He is currently working for UCLA Opera as an accompanist and vocal coach and is in high demand as a soloist and collaborative artist.
Margarita Muzychenko | Age 22 | Russia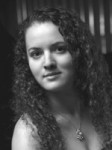 Ms. Muzychenko began her studies at four years old and became the winner of the International Competition of Young Virtuosos in the Czech Republic when she was eleven. She is now a student at the Moscow Conservatory in the class of Professor Yuri Ajrapetian.
Ms. Muzychenko performs concerts abroad and in the concert halls of Moscow and other Russian cities. In 1999, she was the Third Prize Laureate and the Laureate of the special award "Hope" of the Moscow Fund of Culture, a competition named after A. D. Artobalevskaya. She was the Third Prize Laureate held in Greece, the winner of a music competition named after Orbelian in 2003, and the winner of the International Piano Competition "Città di Sulmona" 2006, Premio "Rodolfo Caporali" in Italy.
Ms. Muzychenko is the Laureate of the Russian Federation President's Prize and the scholarship holder from the Ministry of Culture of the Russian Federation from the fund named after Bystritskaya and the International Fund of Naum Guzik.
Voice Winners
Angela Meade | Soprano | Age 30 | USA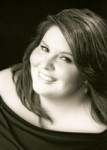 "Not since Astrid Varnay's debut as Sieglinde in 1941 has someone stepped into such an exposed role to make an unscheduled professional debut at the Metropolitan Opera, but Ms. Meade showed the world that March evening that she was ready to be there." Ronald Blum of the Associated Press wrote that "She showed a vibrant voice with nice color with an assured technique and sang like an old pro from start to finish." (Review of Ms. Meade's Met debut in Verdi's Ernani where she stepped in for Sondra Radvanovsky this season.)
Currently a resident artist at Philadelphia's Academy of Vocal Arts, Ms. Meade has remained busy collecting top prizes from major competitions, including the Metropolitan Opera National Council Auditions, the Hans Gabor Belvedere Competition, the Gerda Lissner Foundation, the George London Foundation, the Richard Tucker Music Foundation, the William Matheus Sullivan Foundation, the Astral Artistic Services National Auditions and the Liederkranz Foundation.
In addition to Ms. Meade's critically acclaimed performance of Elvira in Verdi's Ernani, she has also received glowing reviews for her portrayals of Agathe in Der Freischütz, Fiordiligi in Così fan tutte, Leonora in La forza del destino, the title role in Handel's Agrippina, Die Königin der Nacht in Die Zauberflöte, and Rosalinde in Die Fledermaus.
Ms. Meade's future includes debuts with Dallas Opera, the Caramoor Festival and Teatro alla Scala as well as several projects with the Metropolitan Opera.
Andrew Garland| Baritone | Age 31 | USA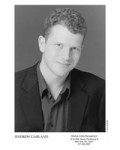 Baritone Andrew Garland is saluted for having a 'distinctly American presence' (The New York Times) and for his coloratura which borders on the 'phenomenal' (Opera News).
Mr. Garland performs in wide-ranging leading operatic roles at the Seattle Opera, Opera Company of Philadelphia, Cincinnati Opera, Ft. Worth Opera, Nevada Opera, Dayton Opera, Boston Lyric Opera, and the Utah Symphony and Opera, among others.
Concert highlights include performances with the Ravinia Festival, Atlanta Symphony, National Philharmonic, Dayton Philharmonic, Delaware Symphony, Tucson Symphony, Virginia Symphony Orchestra, University Musical Society (University of Michigan), Washington Master Chorale at the Kennedy Center and the New York Festival of Song.
Rapidly becoming known as an important recitalist, ("The fine art of poetry in music has found a rare ambassador" - Matthew Gurewitsch,) Mr. Garland creates programs of "Living American Composers," working with today's classical songwriters to program lively and inventive concerts, which he performs across the continent often under the auspices of the Marilyn Horne Foundation.
Mr. Garland's recordings include Puccini's La Bohème with the Atlanta Symphony (Telarc), a disc of songs by Lee Hoiby, accompanied by the composer on the piano (Naxos) and a disc of folk song settings by Steven Mark Kohn (Azica).
NaGuanda Nobles| Soprano | Age 31 | USA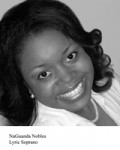 Like most great singers, Ms. Nobles began singing within the supportive walls of her home church, where she discovered a love for singing and developed as a soloist. This year she gained a First Place prize which earned her the title of "2008 Shreveport Opera's Singer of the Year".
Ms. Nobles performed the role of Sister Rose with the ALO in the Southwestern premiere of Dead Man Walking and was recognized as being "a standout...and vocally impressive". With ALO, she also performed the role of Liù in their production of Turandot. She performed the role of Clara in Porgy and Bess with the Pensacola Opera, under the baton of Jerome Shannon, who later invited her to perform an encore performance with the Mobile Opera.
Ms. Nobles joined the Pittsburgh Opera Center and proudly performed several roles, including Atalanta in Xerxes where The Post-Gazette reviewed her as being "outstanding as the bad girl...with a sizeable voice and riveting persona to match". Last season, Ms. Nobles performed the charming role of Papagena in Die Zauberflöte with the Pittsburgh Opera, leaving the Post-Gazette to question why Mozart and his librettist didn't introduced the character of Papagena earlier in the opera "after seeing Nobles excel in the role and capturing the silly yet sexy birdwoman with ease."
Rodell Rosel | Tenor | Age 32 | Philippines/USA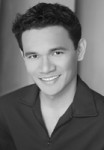 Rodell Rosel, tenor, was a a 2005 Metropolitan Opera National Council Auditions Grand Finals Winner and is an alumnus of the Ryan opera Center (formerly Lyric Opera Center for American Artists).Mr. Rosel made his debut at the Lyric Opera of Chicago as Remendado in Carmen in 2005 and , since that time, has appeared on their stage as Bardolfo in Falstaff, Blind in Die Fledermaus, Altoum in Turandot, Ruiz in Il Trovatore, the Second Jew in Salome, the First Priest in Die Zauberflöte, and other notable roles.
He recently made his debuts with Houston Grand Opera as Squeak in Billy Budd and with Pittsburgh Opera as Goro in Madama Butterfly. Future engagements include Governor in Candide and Tanzmeister in Ariadne auf Naxos with Wolf Trap Opera Company, and a return to Lyric Opera of chicago as Prince/Manservant/Marquis in Berg's Lulu.
The Manila native studied at Santa Monica College and then the University of California at Los Angeles where he sang the title role in Britten's Albert Herring and leading roles of Mozart, Rossini and Ravel, also appearing as tenor soloist in The Creation, Messiah and the Mozart Requiem.
In addition to his Grand Prize award from the Metropolitan Opera National Council, Mr. Rosel was a Third Place winner at the Palm Beach Opera Vocal Competition, a Second Place winner at the Lotte lenya Vocal Competition and a Loren Zachary National Vocal Competition finalist. He has received scholarships from the National Academy of Recording Arts and Sciences and a Career Achievement Award from The Opera Buffs Inc.
Jamilyn Manning-White | Coloratura Soprano | Age 23 | USA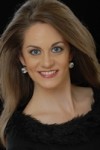 Jamilyn Manning-White, coloratura soprano, received her Bachelor of Music degree, Summa Cum Laude in Vocal Performance at Utah State University and her Master of Music degree, Summa Cum Laude in Opera Theatre Performance from Arizona State University. Ms. Manning-White has sung principal roles with the Utah Festival Opera Company, Hand Made Opera Company of London, Arizona State University Lyric Opera Theatre and Utah State University Opera Theatre.
She was a Western Regional Finalist of the 2007 Metropolitan Opera National Council Auditions and winner of the National Association for Teachers of Singing competition since 2002.
She is seen frequently in concerts, including several performances of the Messiah and The Creation with the Arizona State University Symphony Orchestra this year. Her upcoming engagements include Adina in L'elisir d'amore with Teatro Massimo Bellini of Catania, Italy, and Gilda in Rigoletto with Teatro Nacional de El Salvador of Santa Ana, El Salvador.