MATTHEW EPSTEIN, Voice Judge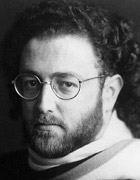 Matthew A. Epstein, Chairman of the Voice Jury for the second consecutive year, currently serves as the Director of Columbia Artists Vocal, LLC, continuing a long tradition with Columbia Artists Management, LLC, which began in 1972.

Mr. Epstein served as Artistic Director of Lyric Opera of Chicago from May 1999 to April 2005. Since 1980, he has served as artistic consultant and later artistic advisor to general directors Carol Fox, Ardis Krainik, and Lyric's first artistic director, Bruno Bartoletti.

As general director of the Welsh National Opera (1991-94), Mr. Epstein was the first American to run an opera company in Great Britain. From 1988 until 1990, he was Artistic Director of BAM Opera at the Brooklyn Academy of Music. As an artistic consultant, he has also worked with San Francisco Opera, Santa Fe Opera, Carnegie Hall, Sony Classical, and BMG/RCA Records.

He has managed the careers of many celebrated artists, including Kathleen Battle, Rockwell Blake, Ileana Cotrubas, Mark Delavan, Reneé Fleming, Susan Graham, Marjana Lipovsek, Catherine Malfitano, James Morris, Madga Olivero, Felicity Palmer, Ruggiero Raimondi, Samuel Ramey, Neil Shicoff, Elisabeth Söderström, Tatiana Troyanos, and Frederica von Stade.

Throughout his career, Mr. Epstein has been especially interested in and identified with the career development of American singers, conductors, and stage directors. He has been a member of the Music Academy of the West faculty since 1997.